Nadia Eghbal identified a 2x2 of how open source communities work in
her book
:


A lot of projects (like this one) end up as a Toy or Stadium. Jani Evakallio ran directly into this with the Foam project and writes about it here:
https://jevakallio.github.io/notes/foam-six-months-later
Having such loose leadership was unsustainable. His solutions are:
make the project leaner - move out some unsupported features or kill them
kill the RFC process
clarify what contributions are welcome
bring core features in-house
open the Foam API for third party extensions
Lets have a little more heads up time - shall we do lunch, March 13 or 14? (sat or sun)
Anyone have a place they want to seek out - 

Kai

or 

wasabigeek

 or Josh anyone else?
1.
How to be a tech influencer
- not the type of piece you'd think it is based on its title. The author is Will Larson, CTO of Calm, who has a healthy skepticism of influencer culture.
2. Take the boring common answers to an overdiscussed topic, and identify
what else is NOT being said
:
Listened to many "how to build an audience" convos on Clubhouse.

Many folks who did this 5yrs+ ago shared the same GENERIC advice:

"Stay consistent. Put in the reps. Create great content".

IMO: that's a pre-requisite, but not very helpful.

Less-obvious points I've learned

↓

— Bilal Zaidi (@bzaidi) February 27, 2021
33 four ways to keep up your Consistency
"I struggle to write and publish consistently."

We asked over 500 beginner writers a simple question: what do you struggle with most?

"Consistency" showed up 10x more than anything else.

And this Atomic Essay explores four steps anyone can take to build it: pic.twitter.com/FRwkbbyq5g

— Dickie Bush 🚢 (@dickiebush) March 2, 2021
From our community:
We're going to meet up for chicken rice at Katong Shopping Centre, 6.30pm on Saturday 27 Feb!
Featured guest is
Thomas Gorissen
who organizes JSConf Asia and does some cool crypto stuff.

---

Thanks for coming!It was a blast meeting up with everyone and sorry

Kai

that we didn't have space for you!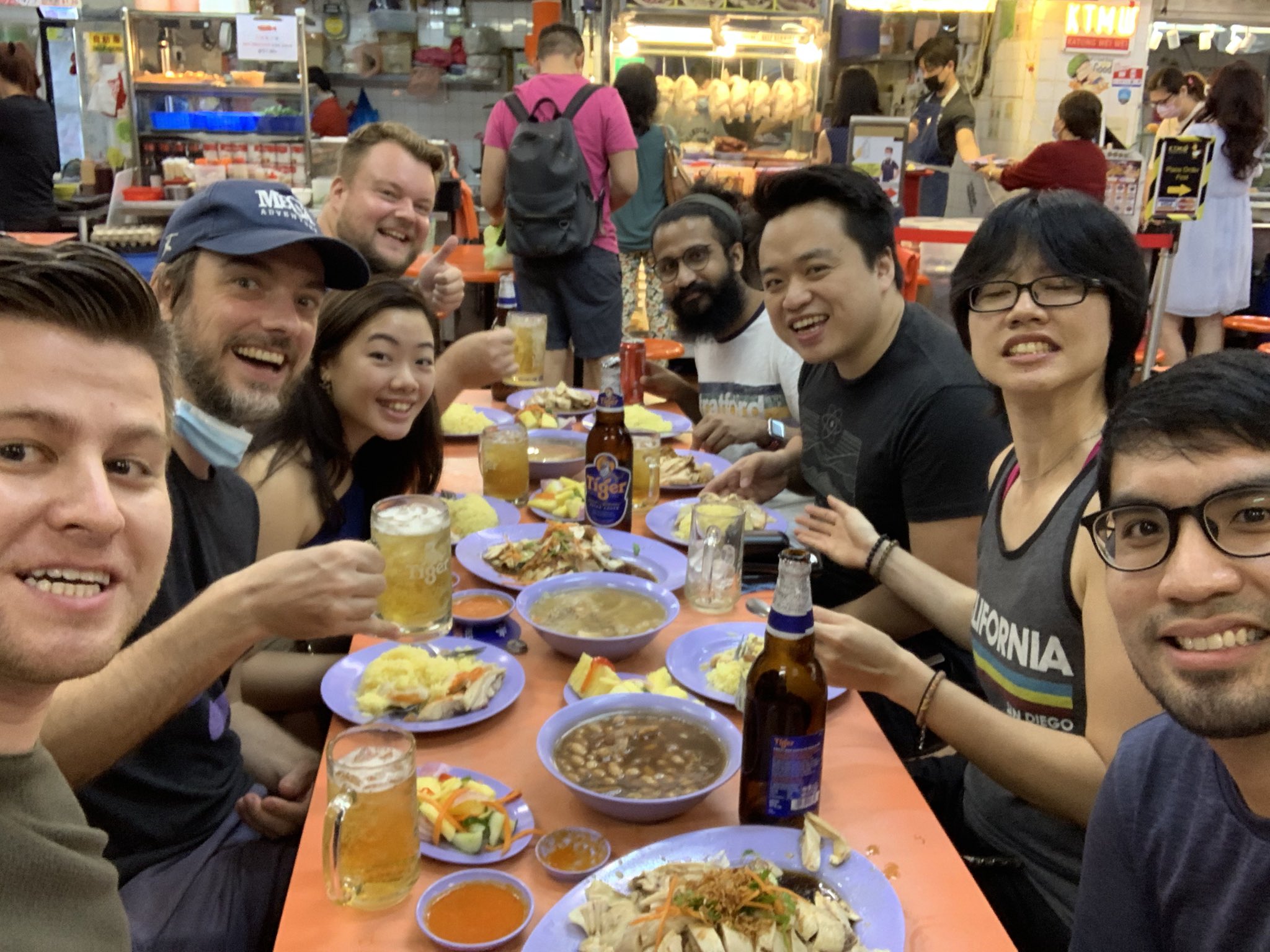 Sentiment echoed in "Speed Matters": The general rule seems to be: systems which eat items quickly are fed more items. Slow systems starve.
Speed is the Killer Feature: a passionate if unpersuasive argument and list of ways to manage perceived speed
1. Clone a popular app
and document the process (see the replies for all the job offers he got)


Lee Robinson
also did this with tesla.com

---

2. Write for your heroes.
Because they will read it one day.



---

3. The Importance of Writing to your Tech Career
(by

Eugene Yan

)


Covering:
- Why should we write online?
- What should we write about?
- Writing at work: Design documents, wikis, etc.
- The writing process (also at work)
Transcript here!
​
There's a good part 15 mins in about Eugene's writing process, which is way more involved than mine - developing and iterating on one essay a week, over the course of the week rather than on the day of. Worth a listen!
Anne-Laure's Ness Labs is a safe space for people experiencing fear of burnout / judgment

March 2020 meetup in London
Transitioned to online meetups - members organizing their own meetups
Learning in Public about Productivity, creativity, mental health
hiring from your own community - not a manager, but an architect - building the community

Anna's Interintellect is salons for interesting conversations

Community enabled business for public intellectuals of the future
Hosts' green room and hosts training
Every host has their own channel/manager/portfolio platform